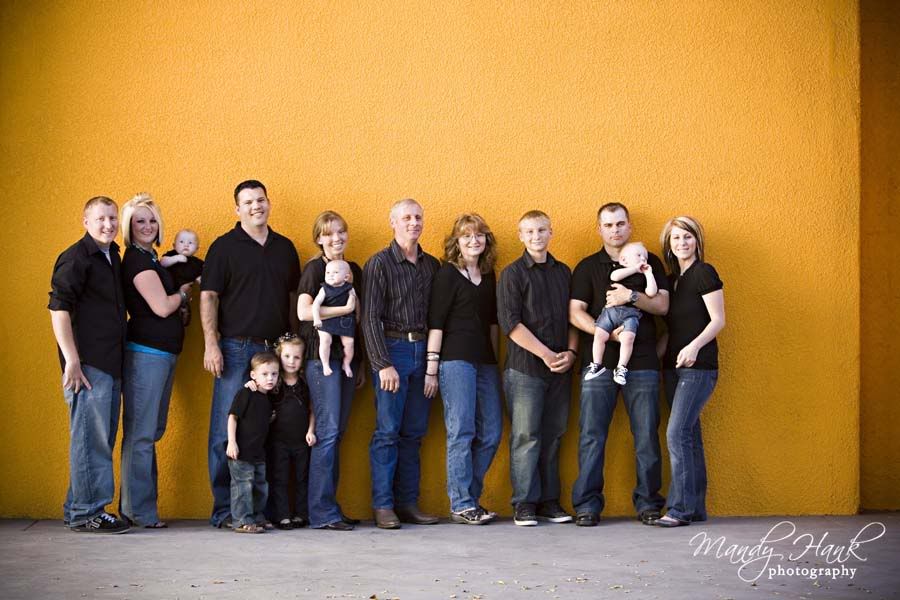 OMG! My biggest family to date! Please don't ask me to repeat their names, I tried really hard to remember them all but after meeting all of them for only 1 hour it was kind of hard. :) I really enjoyed shooting this family-the reason? They are just like my family. Big, they like to have fun and you can tell they all really stick together. I'm assuming this is what my family looks like although we have about 4 more in ours so I'm sure we are super loud! :)
Ada contacted me a few months ago about taking pictures of her family and I had no idea until I got there how many there really where. All her children, and her in-law children and all of their adorable grandchildren. Oh wow they all were so stinkn' cute!
Thank you all for letting me take wonderful pictures of you and for being so cooperative! You all have a wonderful family and I was so honored to capture the memories for you!
You can all see the rest of their images on their slideshow by
CLICKING HERE!!!!!!!!!!