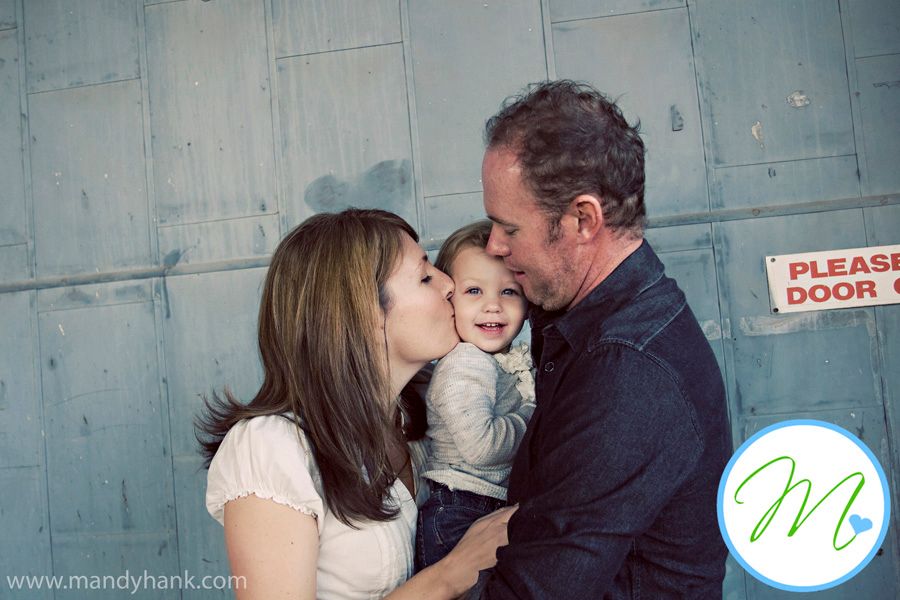 So I always get a lot of request when it comes to editing my family sessions. We all want some magic button to make us loose 30 pounds, take away the wrinkles, make our teeth whiter, get rid of the double chin. You name it. I hear them all, believe me I don't ever post a picture of me that hasn't been "magically fixed." And with the technology world continuously growing, it's amazing what we can already do to people on their pictures.
My last session of the year is Reagan's teacher. She brought along her husband and adorable little girl Stella.
This family had such an adorable style and uniqueness the minute I walked up to them and I just knew their pictures would be great. Right after meeting Alicia's husband, he tells me matter of fact, "so she tells me you can make me look like Brad Pitt." I giggled and told him that I did have that magic button on my camera and I'd be sure to use it. And the end of their session, he reminded me, "Brad Pitt."
Well I was so loving taking pictures of little Stella that my camera hit that magic Brad Pitt button only once. So sorry, this was all I got :(


Bahhhhaaaaaa :) I just couldn't resist!

You can view more images on their slideshow by clicking here!!!!