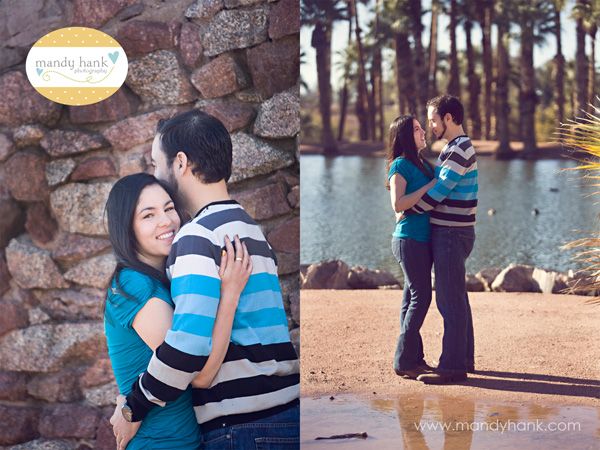 Third time is a charm for Sarah and Robert's session. Poor things had to be rescheduled twice because of rain. What in the world? I tell you Phoenix has had some crazy weather lately. I had this vision in my head for their location and I was so bummed every time there was a ton of rain. So luckily the third time provided lots of sunshine so we could do what we needed to do!

On top of the great weather, she works as a cake decorator at the best bakery in town! Sugarlips Cakery. I get the kids' birthday cakes there every year and they never disappoint! Sarah was so sweet, she brought me cupcakes from there! What a doll :) Totally made my day.

You can view their slideshow by clicking here!