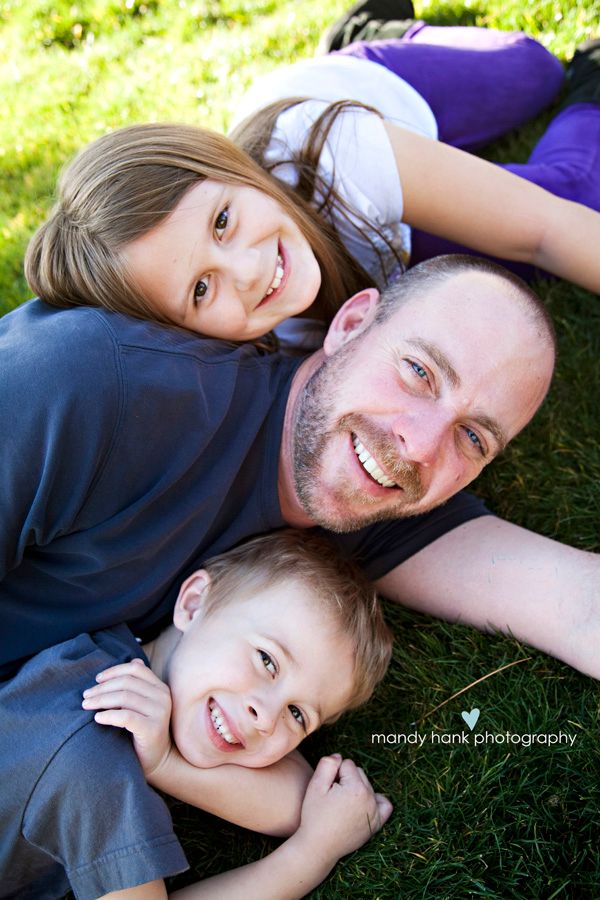 I still remember the hug Mike gave me as our children were born. He kissed me both times and had a few sweet tears streaming down his face. It's two moments I will never forget. Not only because I gave birth to my sweet babies but I knew exactly then what type of father Mike would be.
He isn't the "scheduled" type, and sometimes I do have to give him directions for the 80th time to our pediatricians office but he is so loving, so fun and I really couldn't have asked for a better father for my kids. I love that he sits down with Hunter and watches a Yankee game to teach him baseball, I love that he plays outside with Reagan trying to help her with soccer when it might be one of the only sports he doesn't know a lot about. I love that he doesn't understand the girlie pink stuff that comes in the house with Reagan but pretends to think it's normal to have that much glitter. I love that our kids got the best of all his qualities.
I love him and I love that he is their father. I couldn't have asked for anything more:)
I love you Mike, thank you for being such a wonderful father and thank you for being my partner in parenting. We make a great team!