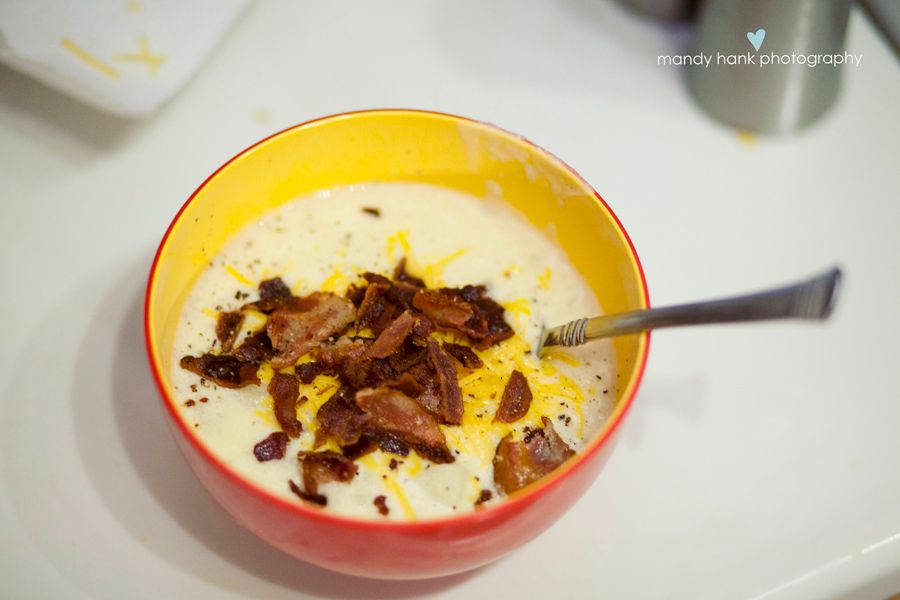 I know this may sound like a nice fall dinner but this sucker is so good we had to make it for the summer! It's super easy to make and tastes really yummy!
Sorry I goofed and forgot to take a picture of the ingredients but here is what you'll need for the soup:
~ 3 Cans of Chicken Broth
~ 2 cups of Half and Half
~ 5 large potatoes
~ 2 cups of shredded cheese
~ 1 cup of sour cream
First wash all the potatoes, you'll need to peel them and cut them into little cubes.
Place the potato cubes into a big pot of water and begin boiling. Usually about 15-25 minutes.
While the potatoes are boiling start cooking the bacon. You could use the bacon bits from the store but the real bacon taste so much better :)
Boiling some more!!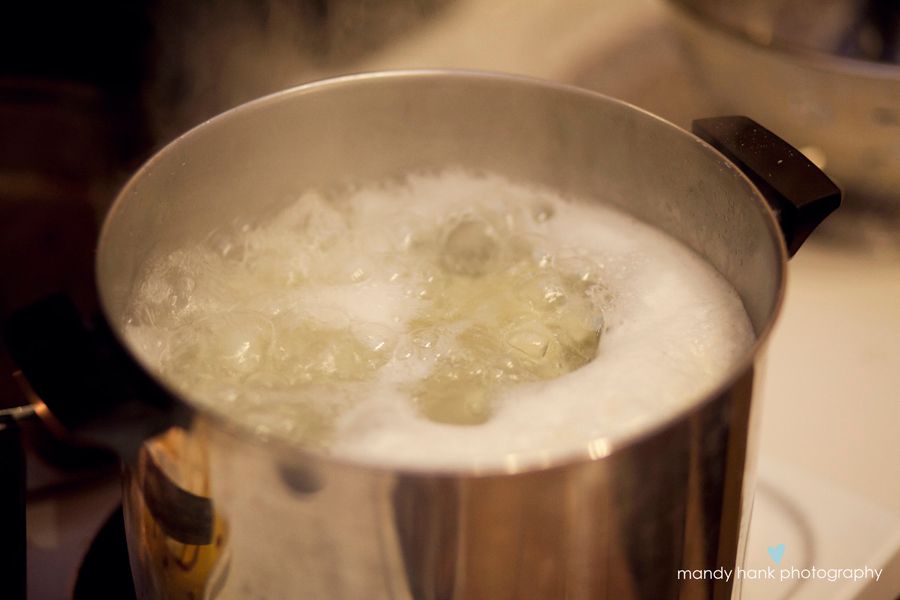 Once the potatoes are cooked, I scoop them out of the pot. I place a large bowl under a strainer. I pull out few potatoes and begin to mush them a bit. I don't want all mushy soup but I don't want all chucks either. So I keep it chunky but also smooth them out a bit. The strainer is actually draining the excess water into the bowl for me. If you like it extra chunky you can skip this step.
I place the mushed up potatoes back in the pot (without the water) and pour in the flour and the chicken broth. Also add in the half and half and the shredded cheese. You could even spice it up and add some pepper jack to the soup. Then add in the sour cream. I like my potato soup with lots of black pepper so have fun with that. Pepper and Potatoes go together like PB & J!
Continue to stir until you see what you like is perfection :)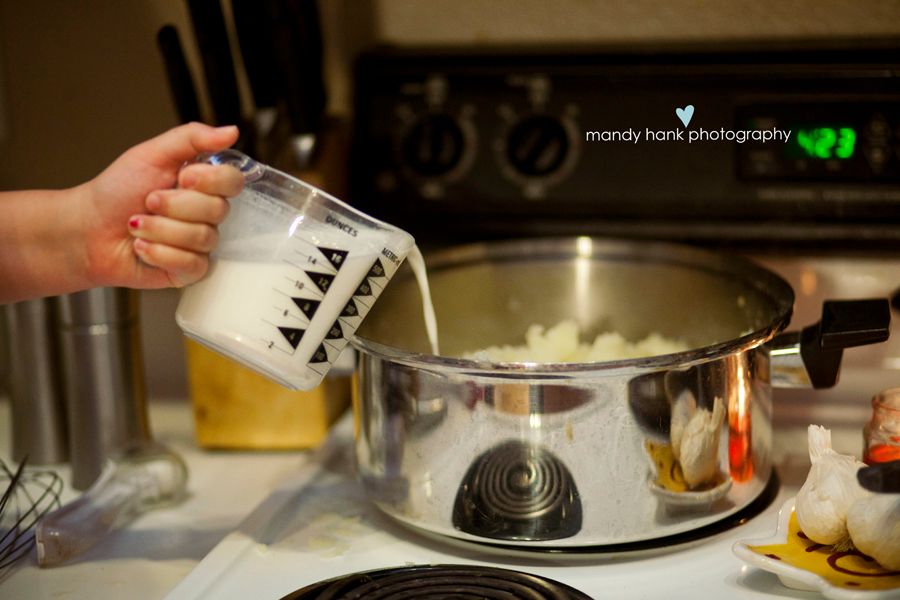 Once the bacon is cooked, I let them cool down and place them in a Ziploc baggie. I pound the bag and mush it around to break up the bacon. You can top off the soup with bacon, chives, sour cream, extra cheese. Whatever you feel needs to go on top.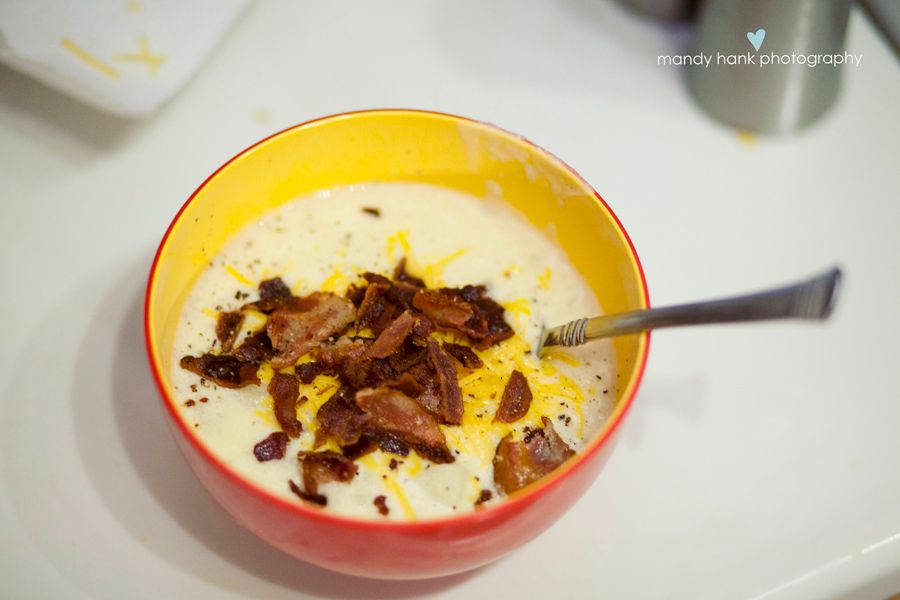 MMMMMM..... Enjoy!! Hopefully you have lots left over for tomorrow's lunch!