Reagan and Hunter's first day of school was today! I know Reagan was really excited to get back to school from being off in the summer. She is going back to the same Preschool since she won't start Kindergarten until next fall. Reagan and Hunter are attending Little U Preschool.
I don't think Hunter still knows what is going on but he really loved putting on his new Wiggles backpack.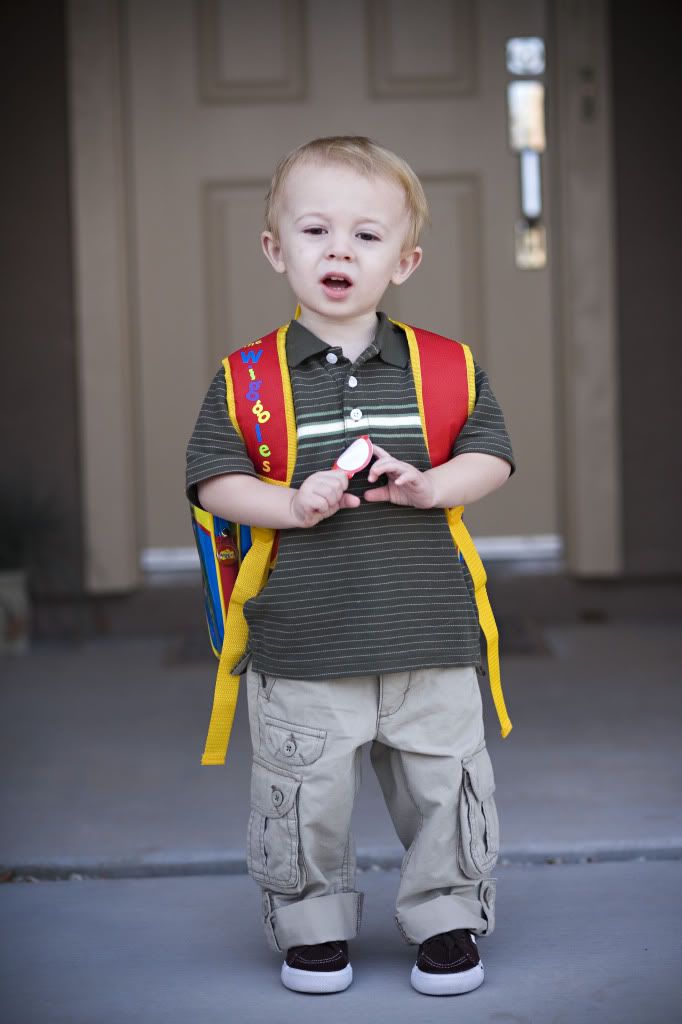 Each morning they come in and find their name at the table to start their first activity.
My little nervous girl-she did ok after we left. Only 1 little boy from her class last year is in her class this year. But I bet she'll love making new friends.

Hunter is hanging out in Reagan's room for a little bit, of course showing his backpack to everyone!

Now it's time for the big boy to enter his new room!

This little boy is Frankie and from New York- so of course he fits right in with us. I thought Hunter's face is priceless. You can definitely see he has an older sister that takes a lot of his things.

all the backpacks hanging up-

This little paper Reagan did this morning during class. Her answers cracked me up. I wonder how big "high" inches tall is? And I promise she weighs more than 6 pounds!! LOL :)