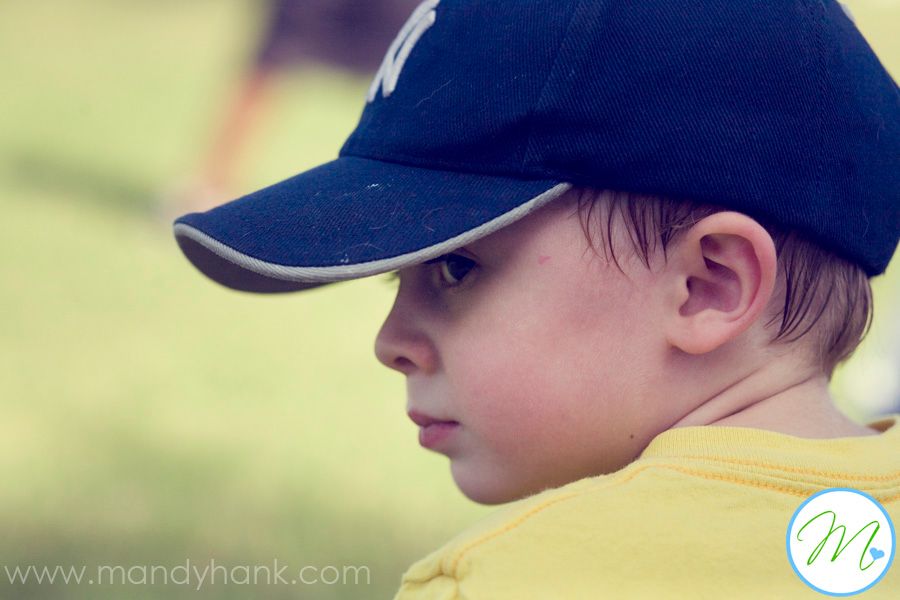 My little man Hunter just started Tball. We were really excited to get him into this and we found a great organization to get him starting with Little League. Hunter is on the Angels this year, whew, can you imagine if the team was called the Red Sox? I think Mike would freak out. The Angels at least are a pretty neutral team for us in this household :)
Hunter is doing pretty well considering. I'm sure it's really hard to coach 3-5 year olds. The very first practice, Hunter stood on his head at the base but he is getting better. We keep reminding him that if he is going to support mom and dad and start with the Yankees, he has to pay attention. :) And I'm sure all the big named MLB stars started out the same way too!
It's really fun to watch, right now we are just having practice and I know we are all looking forward to the games.
All the parents bring chairs, try and hide in the shade because at 8:30 in the morning it's still 100 degrees. But we all giggle a little bit and you'll hear the occasional, "Billy, stand up or Katie, pay attention please." And when the little ones actually hit the tball, all the parents stand up to remind them and yell, "RUN!!!!"