I grew up around car racing. My dad used to race dragsters when I was little. I went to the races on occasion and the sound of a race on the TV played in our house every Sunday. My childhood was surely surrounded by sounds of big engines. It's a sound that you grow to love whether you want to or not and it. But you grow to appreciate the industry, even if you go just to people watch in the crowd. :)
Yesterday my family all headed out to Phoenix International Raceway to do a race car ride along with Nascar race cars. My dad, brother in law and uncle all actually were able to actually drive the cars. They had to take a little driving class a head of time to go over all the safety issues.
The weather was really crappy. We were praying for the rain to stop so they wouldn't have to cancel the event. And then the horrible wind started up. It definitely wasn't ideal weather but we all had an awesome time. A very memorable day in our lives that we will never forget. And for a few of them, it turned into a dream of maybe just a few minutes thinking they were really race car drivers. :)

Tish getting ready for her ride along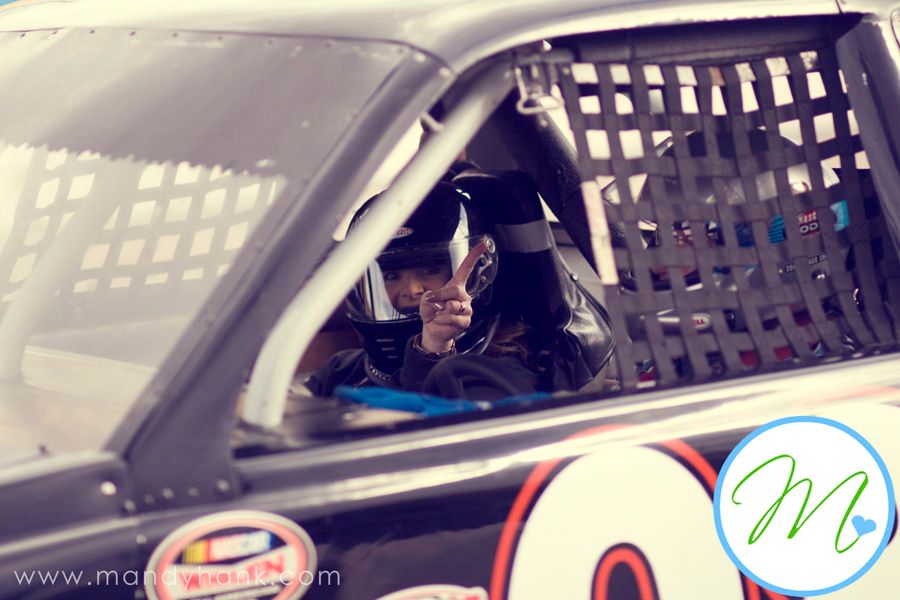 A happy face afterwards
Rick feeling the same happiness!
Mom getting ready for her ride
The cars lined up and ready to go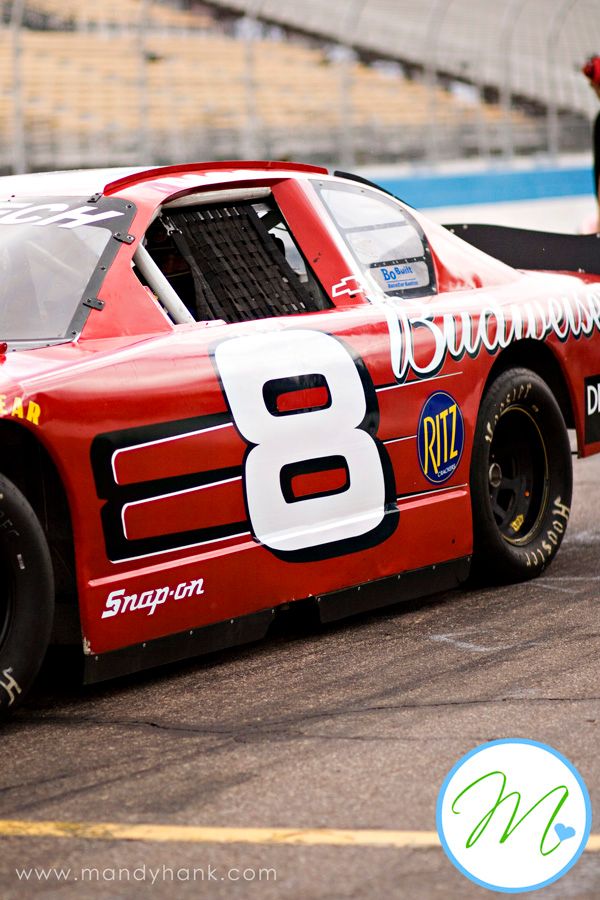 There goes my mom!
And she's back safe :)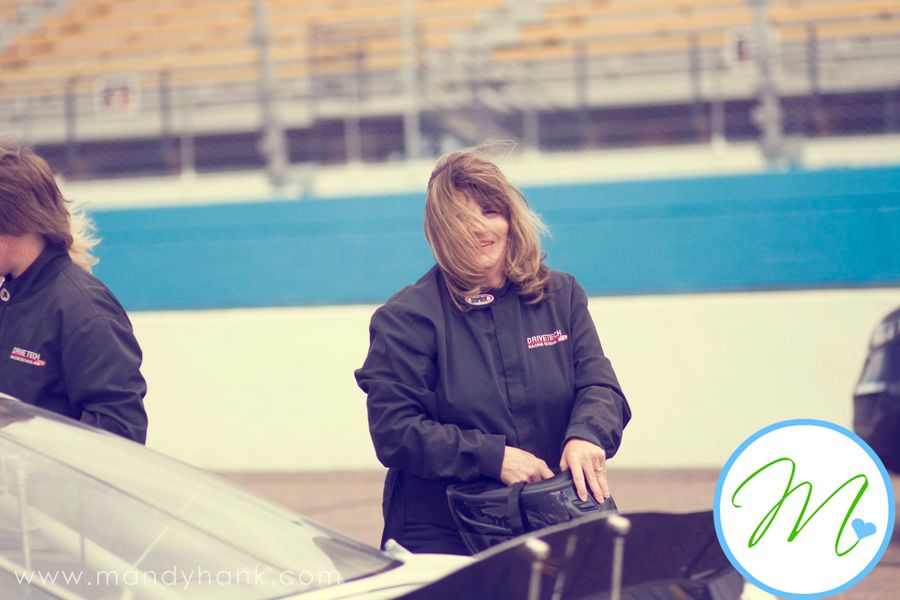 My dad, I'm sure so excited he almost can't stand it!!! He even looks like a real race car driver in this shot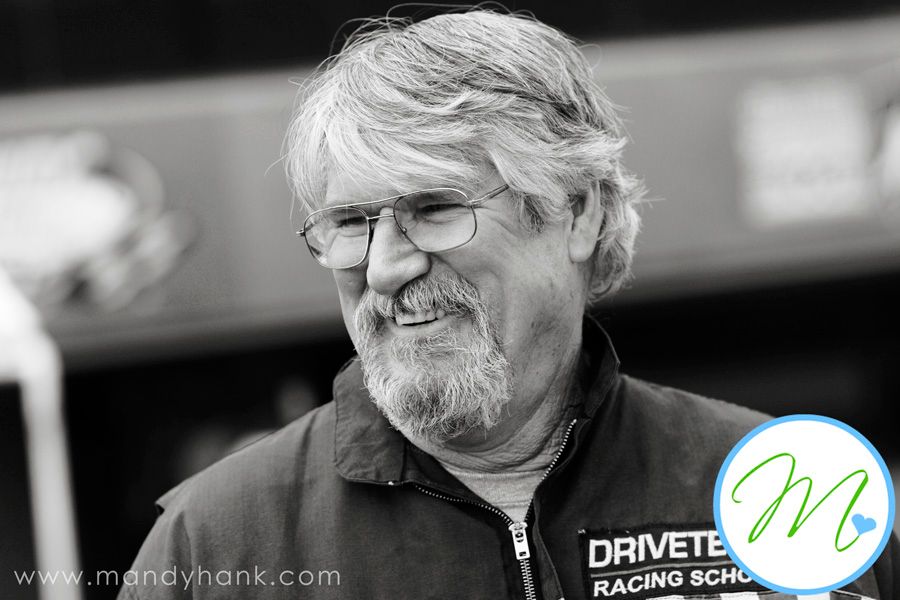 My nephew Colton getting ready for his big ride along... he's not even old enough to drive yet--eeekkk
Russ had a ride along first before he got to drive his own car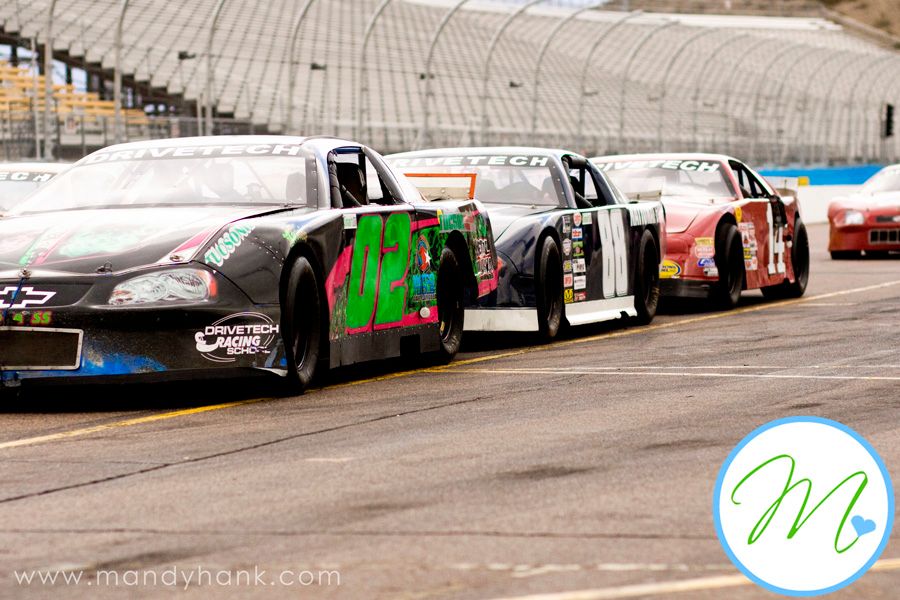 Ever wonder what a "wing man" is- it starts at a very early age. Look at these two love monsters Trenten and Hunter talking to the twins. Oh goodness, we are in trouble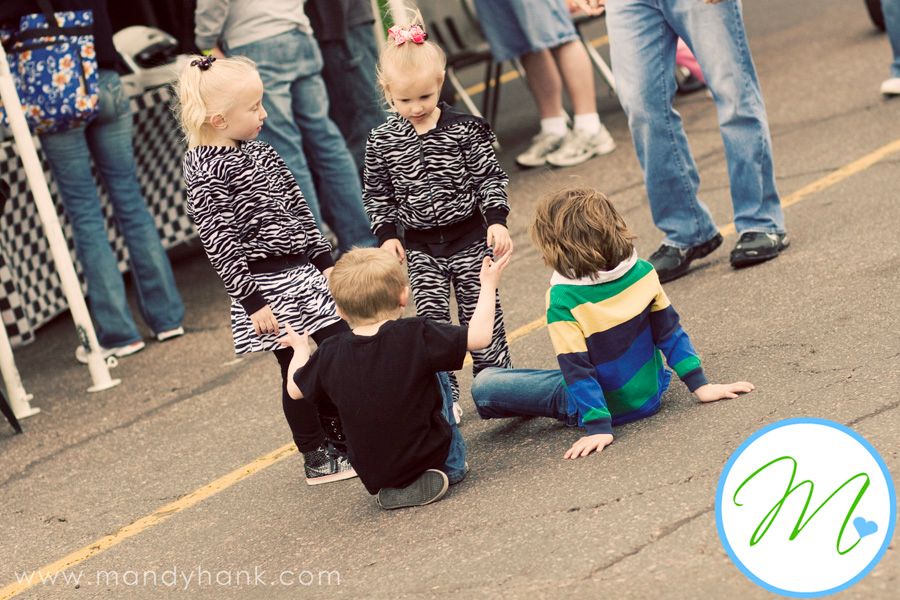 Craig getting ready for his ride along
My dad got to drive Lighting McQueen. Yes Hunter was super excited about that!!!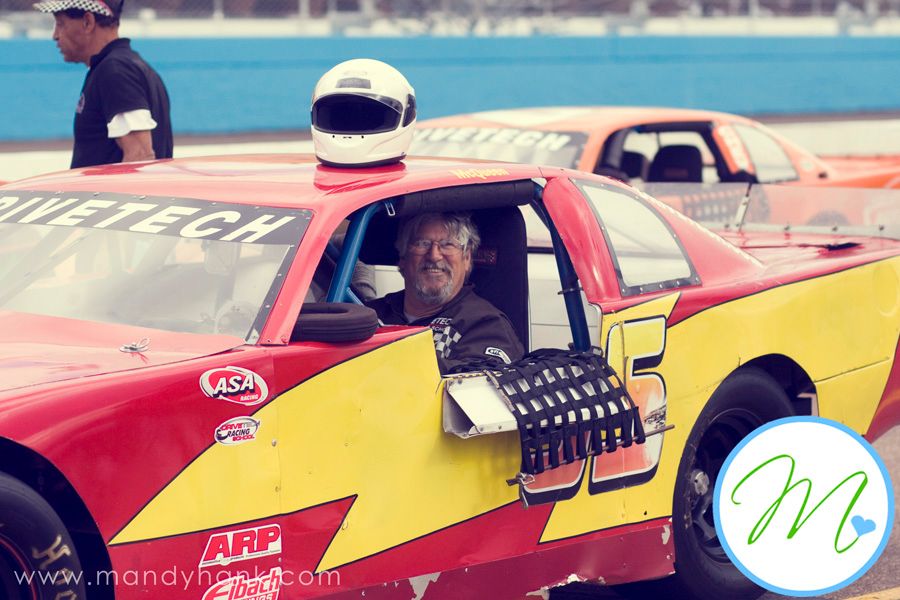 Here he goes!!!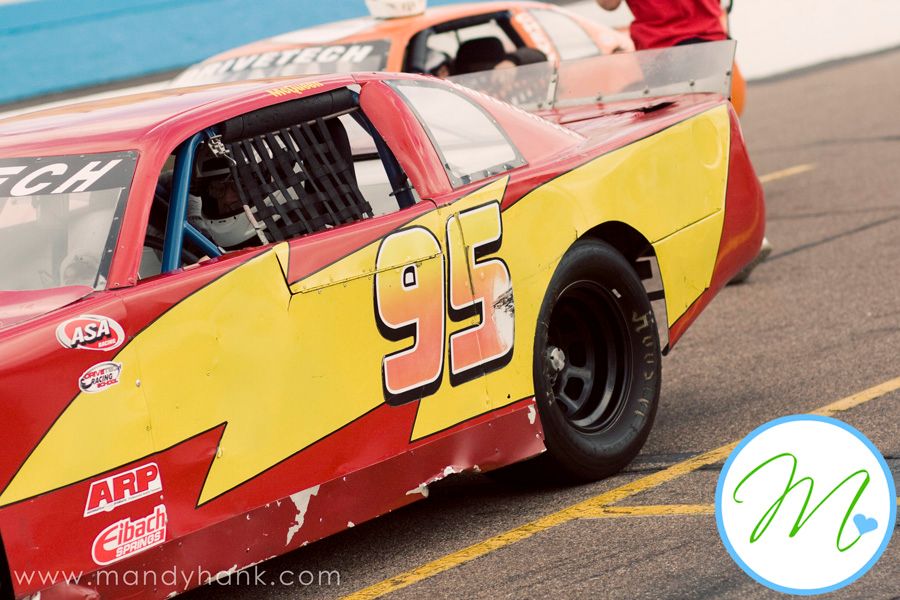 Vrrroooommmmmmmm.....
Craig finishing up his drive
And my dad, looks like he just won the big race!