How long does it take you to get ready for your family session every year? How many outfit changes do you make, how many color combinations do you make for everyone? Sometimes we stress ourselves out for our family pictures. And in the end they come out awesome and the hard work pays off but sometimes I am sure you are like me and just want to take it easy for once. Here's a nice alternative to that session. It's also a nice alternative to those hot hot summer days when you just want to stay inside.
Take it easy and capture what your family really is like. The things you love to do together, maybe board games, or cooking, playing the Wii, riding bikes, reading, crafts, hanging out. Whatever you do that makes your family yours, let's capture that. Your kids are only young once so let's celebrate the craziness of your every day life, the moments that make life and your family come together!
Email us today to book your session-
mandy@mandyhank.com
or you can call us at 800-284-3699
Here's some ideas to get you started on what your family's Every Day Life Session might be like...
Hanging out.....
Jumping on the bed.....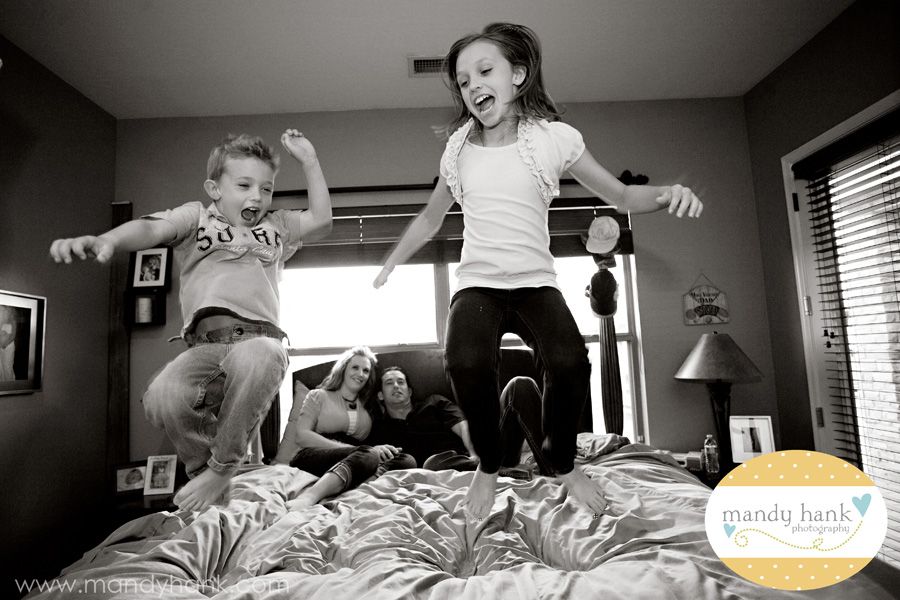 Playing a little Twister.......
Couch cuddling.......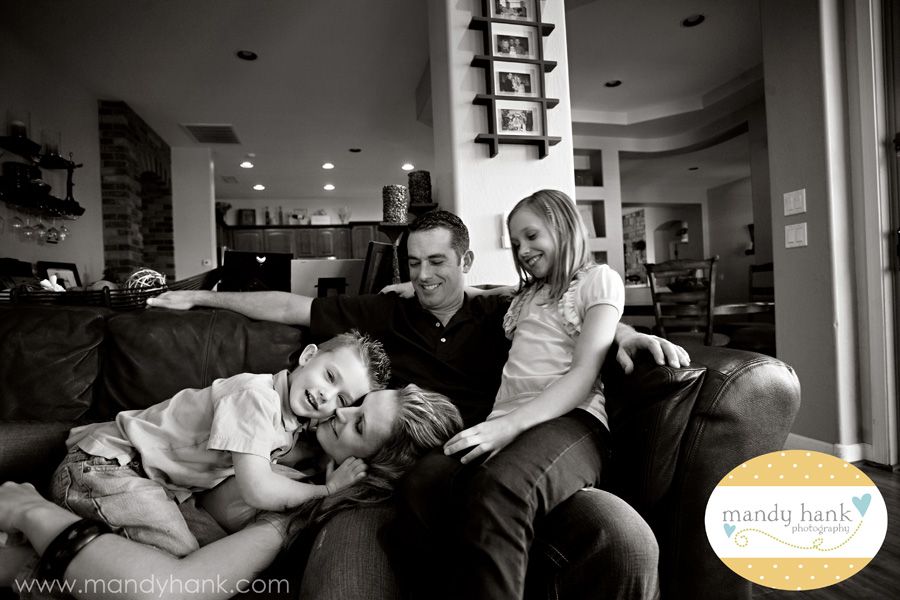 A little father - son advice for the Wii........
Juice making with dad, maybe a little orange juggling with mom......
Cooking and baking our always so much fun!......
MMMMM, yum......